Ad blocker interference detected!
Wikia is a free-to-use site that makes money from advertising. We have a modified experience for viewers using ad blockers

Wikia is not accessible if you've made further modifications. Remove the custom ad blocker rule(s) and the page will load as expected.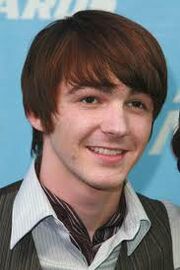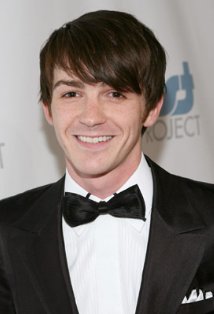 Drake Bell, (born June 27, 1986 in Santa Ana, California), is an American actor and musician. He is best known for his roles in The Amanda Show with Amanda Bynes and Josh Peck, and Drake and Josh alongside Josh Peck.
He appeared for a short while in a blooper in the episode, iBloop. In the blooper, Drake enters the dining room where Sam, Freddie, Carly, and Mrs. Benson stand. When he walks in, he asks, "Hey, Megan. Where's Josh?? Where's Mom and Dad??" in reference to Miranda Cosgrove's role as his sister, Megan Parker, in and Josh Drake and Josh . Wether it was filmed on purpose or if it is an actual blooper is unknown. He is never seen again except for the picture in Sam's locker (very visible in iReunite With Missy).
He also sings backup on the iCarly theme song, "Leave It All To Me".
Filmography
Film
Year
Film
Role
Notes
1996
Jerry Maguire
Jesse Remo
1999
The Jack Bull
Cage Redding
2000
High Fidelity
Young Rob Gordon
Perfect Game
Bobby Jr.
2005
Yours, Mine and Ours
Dylan North
Main Role
2006
Drake & Josh Go Hollywood
Drake Parker
TV-Movie
2007
Drake & Josh: Really Big Shrimp
Drake Parker
TV-Movie
2008
Superhero Movie
Rick Riker
Main Role
College
Kevin
Unstable Fables: Tortoise vs. Hare
Butch Hare
Voice Role
The Nutty Professor
Harold Kelp
Voice Role
Direct-to-DVD release
2008
Merry Christmas, Drake & Josh
Drake Parker
TV-Movie
2011
A Fairly Odd Movie: Grow Up, Timmy Turner!
Timmy Turner (Adult)
TV-Movie
2012
Rags
Shawn
TV-Movie
TV shows
Year
Title
Role
Notes
2012
Rags
Shawn
TV-Movie
1995
Minor Adjustments
Jordan
Episode: The Ex Files
1996
ABC Afterschool Special
Scott
Episode: Me and My Hormones
1997
Gun (TV series)
Episode: The Hole
1998
Seinfeld
Kenny
Episode: The Frogger
1999-2002
The Amanda Show
Regular Performer
2002
The Nightmare Room
Alex Sanders
Episode: Dear Diary, I'm Dead
2004-2008
Drake & Josh
Drake Parker
Lead Role
2005
Zoey 101
Himself
Episode: Spring Fling
2010
I <3 Vampires
Ian
Episode: I Love Luci
Episode: Four's A Crowd
Nickelodeon (Latin America)
Himself/Host
Nickelodeon (Latin America) Special
iCarly
Himself
Episode: iBloop
2012
Victorious
Himself
Episode: April Fools Blank
2012
Ultimate Spider-Man (TV series)
Spider-Man
Lead Role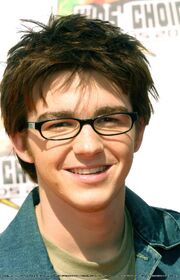 Twitter Feed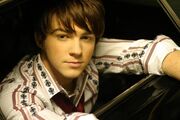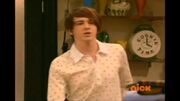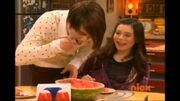 External Links