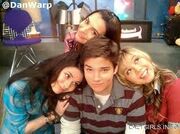 Emily Ratajkowski is an British born American actress and model, best known for her recurring role on iCarly as Tasha, the girlfriend of Gibby (played by Noah Munck). She has appeared in two episodes, iSpeed Date and iEnrage Gibby.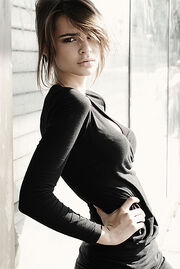 Prior to appearing on iCarly, Ratajkowski has done work as a model, and played small roles in the 2004 short film Andrew's Alteration and the 2005 indie film A Year and a Day.  In 2013, she appeared in the music video for Robin Thicke's song "Blurred Lines".  In 2014, she appeared in the Sports Illustrated Swimsuit Edition.
External links
"Finish your rapping!"
This article is a stub. You can help the iCarly Wiki By expanding it.
Ad blocker interference detected!
Wikia is a free-to-use site that makes money from advertising. We have a modified experience for viewers using ad blockers

Wikia is not accessible if you've made further modifications. Remove the custom ad blocker rule(s) and the page will load as expected.