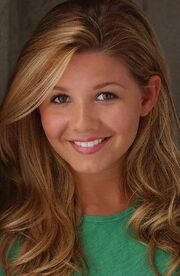 Gilland Jones (born June 22, 1993) is an American teen actress.
During the course of her career, she has guest-starred on several Disney Channel and Nickelodeon shows like Movie Surfers, The Suite Life On Deck, Wizards of Waverly Place, Good Luck Charlie, and No Ordinary Family.
She also guest starred on iCarly as Sam's rival, LeAnn Carter, in the episode iWas a Pageant Girl, which was her first and only appearance.
"Finish your rapping!"
This article is a stub. You can help the iCarly Wiki By expanding it.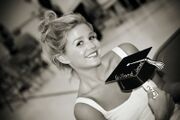 The External links for Gilland Jones.
Ad blocker interference detected!
Wikia is a free-to-use site that makes money from advertising. We have a modified experience for viewers using ad blockers

Wikia is not accessible if you've made further modifications. Remove the custom ad blocker rule(s) and the page will load as expected.