The Hotel Nakamura is where Carly, Sam, Freddie, Spencer, and Mrs. Benson stayed while they were in Tokyo for the iWeb Awards in the episode iGo To Japan.
The iWeb Awards had provided all the nominees (including the iCarly team) a room with a double suit, a bathroom and space for storing their stuff.
While they were checking in, the clerk thought that Carly and Freddie were couple which is why she mistakenly said to both of them after they had checked in to enjoy their honeymoon, to Carly's major annoyment.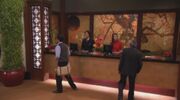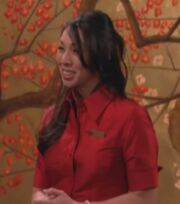 Ad blocker interference detected!
Wikia is a free-to-use site that makes money from advertising. We have a modified experience for viewers using ad blockers

Wikia is not accessible if you've made further modifications. Remove the custom ad blocker rule(s) and the page will load as expected.