Ad blocker interference detected!
Wikia is a free-to-use site that makes money from advertising. We have a modified experience for viewers using ad blockers

Wikia is not accessible if you've made further modifications. Remove the custom ad blocker rule(s) and the page will load as expected.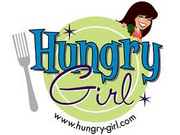 Hungry Girl (Lisa Lillen)
is Dan Schneider's wife and represents the name of her show on Food Network. She is mentioned many times on the show. Her logo/cartoon image is used in the opening credits. There have been subtle references to Hungry Girl (Lisa Lillien) in some episodes of
iCarly
. In
iWas a Pageant Girl
one of the contestants' names was Lisa Lillien. In
iLost My Mind
and 
ICan't Take It
, clips of the Hungry Girl show are seen on iCarly. In
iGo To Japan
, Hungry Girl (Lisa Lillen) was shown as a contestant in the iWeb Awards. They were also seen in Dan Schnieder's other show
Victorious
, in the episode
Car, Rain, and Fire
. In the show, Lisa Lillien appears as an extra in the series finale
iGoodbye
. The website of Hungry Girl is frequently seen on the Shay's computer.
"Finish your rapping!"
This article is a stub. You can help the iCarly Wiki By expanding it.