Welcome to the iCarly Wiki!
The wiki about iCarly that anyone can edit
1,108 articles since March 2008.
BEFORE YOU BEGIN EDITING, PLEASE READ OUR POLICIES and BEFORE YOU BEGIN SOCIALIZING ON CHAT PLEASE READ OUR CHAT POLICIES
(Ship Warring will not be tolerated.)
iCarly
iCarly is an American teen sitcom which focuses on a girl named Carly (Miranda Cosgrove) who creates her own web show called iCarly with her best friends Sam (Jennette McCurdy) and Freddie (Nathan Kress). The series was created and executive-produced by Dan Schneider. iCarly is targeted towards preteens and young teens, but has a substantial following among children, older teens and adults. read more

Featured Episode
iGoodbye are the 14th and 15th episodes of Season 5 and the 108th-109th episodes overall. This episode marks the series finale of iCarly.
Carly is looking forward to going to a father-daughter Air Force dance with her dad, but when he can't make it, she becomes extremely sad. Spencer offers to take her, even canceling an important date, but Lewbert sneezes on him and causes him to get very sick, making it impossible for him to go, too.
Spencer fixes a 1964 Sterling motorcycle Socko wants to give to his cousin Ryder. Sam is a big fan of the bike and helps Spencer fixing it.
Freddie gets a gigantic new phone from his mother.
Gibby gets a new replica of his head, but gets stuck in the replication machine. read more..

The Main Characters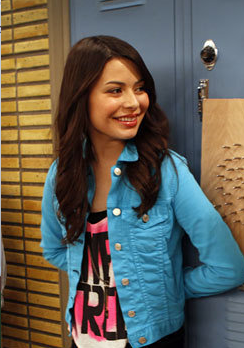 Carly Shay (born July 24, 1994) is the main character of iCarly and the second youngest member (older than Gibby) of the iCarly gang. She is the younger sister of Spencer and the daughter of Colonel Shay and Mrs. Shay. She lives with her older brother, Spencer, in Apartment 8-C at Bushwell Plaza in Seattle, Washington, while their father, Colonel Steven Shay, is stationed on an Navy submarine; their mother has never been mentioned.
She was portrayed by Miranda Cosgrove as a teenager and Jadin Gould as an eight-year-old in a flashback (iDon't Want to Fight).
Carly is a kind, easy-going, innocent, caring, and beautiful person who would do anything for her friends, yet she is sometimes insensitive by accident.She frequently has to get between her best friends, Sam and Freddie, when the two argue too much. She gets good grades and usually stays out of trouble, except for when she takes the blame for Sam's wrongdoing.
Refresh for another character
Minor Characters
Jeremy, nicknamed "Germy" because he is constantly sick, is a student at Ridgeway. He has been rumored to be sick since the first grade and has been called "the germiest kid in the whole school" by Sam.
Refresh for another character
Featured Media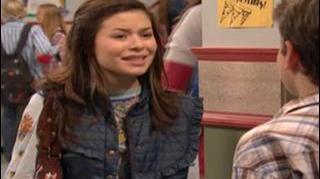 Helping out
To write a new article, just enter the title in the box below
Latest activity
iCarly Wiki Affiliates
iCarly Quotes
Suggest more quotes for the template here.
Cast and Character Birthdays
Cast Birthdays
Characters' Birthdays
iCarly Twitter
Create blog post
Latest Blog Posts
Based on the "Henry Danger" character by

Dan Schneider and Dana Olsen

 

Episode: I.C.U

Written By Tunperak1992

 

FADE IN:

INT. HOSPITAL – NIGHT

We see Charlo…

Read more >
See more >
Administrators' Blogs
Create blog post
Administrators' Blogs
Hey guys, I wanted to propose giving bureaucrats the ability to add bot flags to accounts. Right now only staff can do so and I want to be able to tu…

Read more >
See more >
See All