Inside-Out-Burger
is a fast food restaurant that
Spencer
,
Sam
, and
Freddie
like to go to when they prank the drive-thru employee in the iCarly.com videos titled "iDrive Thru." It is mentioned in
iWant My Website Back
by
Mandy
("We can go to Inside-Out-Burger") and also mentioned in Victorious by Rex who exclaims, "I thought you were takin' me to Inside-Out-Burger"!?? It is also mentioned in
iStart a Fanwar
.
Gibby's granddad
tries to get soup there, but fails, and in
iShock America
, Spencer's girlfriend Kristen, says she works at the drive-through at Inside-Out-Burger. It was also located in LA, as seen in
Sam & Cat
.
The restaurant is a parody of In-N-Out Burger. It is also frequently mentioned in Drake and Josh.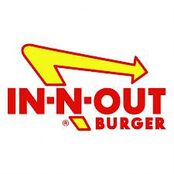 Ad blocker interference detected!
Wikia is a free-to-use site that makes money from advertising. We have a modified experience for viewers using ad blockers

Wikia is not accessible if you've made further modifications. Remove the custom ad blocker rule(s) and the page will load as expected.