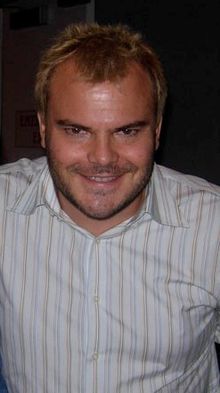 Thomas Jacob "Jack" Black, (born August 28, 1969), is an American actor, comedian and musician. He starred in many Hollywood films, including the successful School of Rock, which also starred a very young Miranda Cosgrove. He has hosted the Nickelodeon Kids' Choice Awards three times, in 2006, 2008, and 2011.
He guest starred in the iCarly episode, iStart a Fanwar, for the second time working with Miranda. He played Spencer's World of Warlord nemesis, Aspartamay.
External links
"Finish your rapping!"
This article is a stub. You can help the iCarly Wiki By expanding it.