There are many websites mentioned on iCarly (but not all of them link to icarly.com ), but the following are a collection of some of the well and lesser known redirects.
Viewers in Canada cannot access icarly.com — instead they are redirected automatically to http://icarly.ytv.com/
Redirect
Mentioned In
Nevelocity.com
iNevel, iRue the Day, iGive Away a Car, iWant my Website Back
TheValerieShow.com
iWill Date Freddie
Chickapedia.com (not to be confused with chickipedia.com, which is a real website)
iHatch Chicks
WorldOfChucks.com
iHatch Chicks
WhyNotDateMe.com
iWebAwards.com
iGo to Japan
PillowMyHead.com
iWant My Website Back
SamPuckett.com
iDate A Bad Boy
SprayYourChildren.com
iSaved Your Life
TweenPants.com
iSam's Mom, iParty with Victorious
iGibby.com
iMight Switch Schools (Was not an actual website, just seen in a dream)
ExerciseRox.com
iSpace Out
iThink They Kissed
iPilot, every episode on the links at the top of the opening credits, iParty with Victorious
AgressiveParenting.com
iLook Alike
NeverWatchiCarly.com
iMeet Fred
MySweetMonkey.com
(From Drake and Josh)
WhatsWrongWithMyBody.com
(From Drake and Josh)
MeganParker.com
(From Drake and Josh)
GetABus.org

(From Drake and Josh)

SkinIllnesses.com
(From Drake and Josh)
TheSheepStore.com
(From Drake and Josh)
iShorts.com
iQuit iCarly
InstaBoobs.com
iWas A Pageant Girl
iCarly.net
iHeart Art (Carly says "iCarly.com", Sam says "Not .net", Carly says ".net is for losers")
iSnarly.com
iFence
HighSchoolCrazy.com

(From Zoey 101)

Paranormal411.com

(From Zoey 101)

SniffMeAJob.com
ZoeysBalloon.com
(From Zoey 101)
ChaseAndMichael.com
(From Zoey 101)
SpecialtySwabs.com
(From Zoey 101)
WarOfLords.com
iStart a Fanwar

BlabDaddy.com

(From Victorious)

Beavecoon.org

Fruitfling.com
iGet Banned
GirlyCow.com

Girly Cow is mentioned in many episodes, but girlycow.com isn't mentioned in any. "Girly Cow" can be seen as one of the links at the top of the opening credits.

EpicForks.com
iQ
ToonJuice.com
iPilot
Zaplook.com
iPilot

iHatch Chicks, iPilot, iBelieve in Bigfoot and More

FruitFling.com
iGet Banned
Wigopedia.com
Videos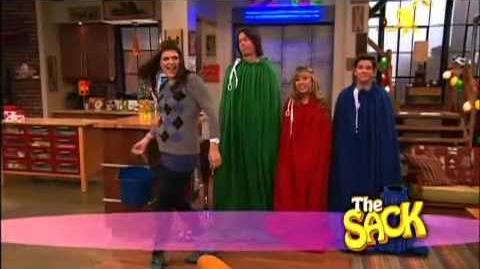 Ad blocker interference detected!
Wikia is a free-to-use site that makes money from advertising. We have a modified experience for viewers using ad blockers

Wikia is not accessible if you've made further modifications. Remove the custom ad blocker rule(s) and the page will load as expected.