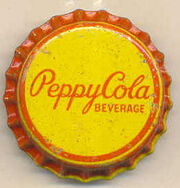 Peppy Cola is most likely a parody of the popular real life soda drink Pepsi Cola, and Coca Cola
Carly says she loves Peppy Cola, and that's the reason why she's so "peppy".
The young son of Spanky Stimbler (Spencer's enemy from sleep-away camp) shrieked when he didn't have his precious Peppy Cola in iStakeout.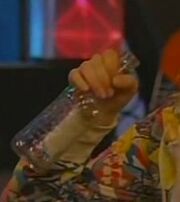 Sam is shown drinking Peppy Cola in iOwe You, while Carly and Freddie figure out how much money she owes them.
"Finish your rapping!"
This article is a stub. You can help the iCarly Wiki By expanding it.
Ad blocker interference detected!
Wikia is a free-to-use site that makes money from advertising. We have a modified experience for viewers using ad blockers

Wikia is not accessible if you've made further modifications. Remove the custom ad blocker rule(s) and the page will load as expected.