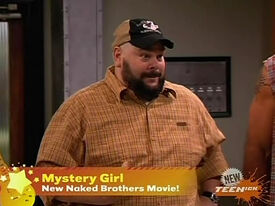 Porkchop is one of the two truckers that Spencer annoyed while goofing around on Lewbert's CB radio in the episode iHurt Lewbert. That was his first and only appearance.
The two angry truckers show up at Bushwell Plaza and mistakenly beat up Lewbert under the misconception that he is Spencer.
His partner was Sledgehammer.
He is played by Joel McCrary.
See also
"Finish your rapping!"
This article is a stub. You can help the iCarly Wiki By expanding it.