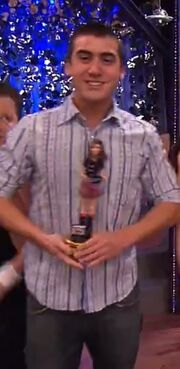 Simon Kendall is the guy from the first ever iCarly episode, iPilot, who could squirt milk out of his eye. He was showcased for this strange talent on iCarly.
He reappeared in the episode iCarly Awards where he received an iCarly Award for Best Video of Milk Squirting from Eye.
"Finish your rapping!"
This article is a stub. You can help the iCarly Wiki By expanding it.