The Idiot Farm Girl Who Thought the Cowboy's Mustache was a Squirrel
Comments

6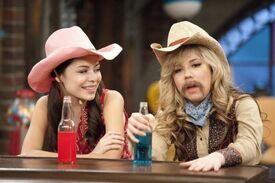 The Idiot Farm Girl Who Thought the Cowboy's Mustache was a Squirrel, is a sketch done on iCarly where Carly is dressed as the idiot Farm girl and Sam is dressed as the Cowboy. The bit they do is Carly pretending to think the Cowboy's mustache is a squirrel and the Cowboy eventually getting fed up.
Also, an alternative short, that appeared in iPsycho, is "The Idiot Farm Girl who thought the Cowboy's Chicken was a Sports Car", which is basically the same thing except Carly's character thinks the cowboy's chicken is a sports car not a squirrel.
In iPity the Nevel episode, the Cowboy and the Idiot Farmgirl return in "Moonlight Twi-Blood" a parody of Twilight.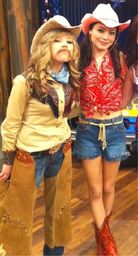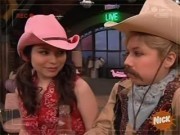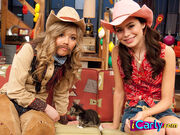 Links
"Finish your rapping!"
This article is a stub. You can help the iCarly Wiki By expanding it.