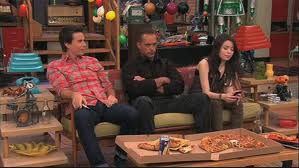 The Killing War was the movie being watched by Carly, Spencer, and Gunsmoke in iSam's Mom.
It is extremely violent. Gunsmoke is the only one who likes the movie, and Spencer nervously asks him to change it. They eventually end up watching Full House.
"Finish your rapping!"
This article is a stub. You can help the iCarly Wiki By expanding it.