if any of you watch anime or read manga like i do and you have herad aof a manga or anime called lovley comlex the star couple is exactly like seddie they fight verbally and phisaclly (basicly always at each others throats) and yet at times they are so lovey dovey my opinon that manga is the best and i was reaing it and i totaly thought of seddie so for you that have read com like me you know love hate relation ships are the best and it gives the relationship more meaning and depth thats all i just wanted to share that!!!
what do you guys think am i wrong or right
?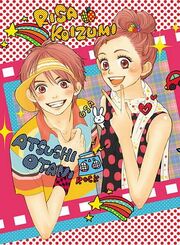 PS IF YOU DO WANT TO READ LOVLY COMPLEX FOR SOME AWSOME LOVE HATE RELATIONSHIP LIKE SEDDIE GO TO ANYMANG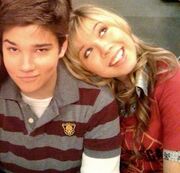 A .COM THE STORY IS BY AYA NAKAHARA!!
youll luve it trust me!!!
Ad blocker interference detected!
Wikia is a free-to-use site that makes money from advertising. We have a modified experience for viewers using ad blockers

Wikia is not accessible if you've made further modifications. Remove the custom ad blocker rule(s) and the page will load as expected.