My first blog in a long time. Like the title says, I want to wish everybody a Merry Christmas, even the people who don't celebrate Christmas, have a good day. To me it felt like this year went by fast, I can't remember celebrating my family's birthday, and I remember graduating the eighth grade. I remember celebrating my birthday last month. So I want to say Merry Christmas and a happy New Year to you guys.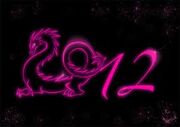 Ad blocker interference detected!
Wikia is a free-to-use site that makes money from advertising. We have a modified experience for viewers using ad blockers

Wikia is not accessible if you've made further modifications. Remove the custom ad blocker rule(s) and the page will load as expected.