HAPPY 4TH ANNIVERSARY iCARLY !!!!
IT'S SEPTEMBER 8TH, ( Well in some countries.) Anyways, <------------ That's one of the many reasons why I Love the number 8. ;)...THAT'S NOT the point. It's SEPTEMBER 8TH, AND THAT MEANS IT'S THE 4TH BIRTHDAY OF iCARLY! WOOH!
Can you believe it?
4 years ago. Dan Schneider
Created
something
called
iCarly.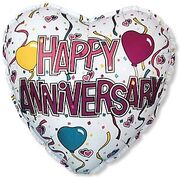 Who would've known it would be a Huge hit.
THANK YOU DAN!
WE ALL LOVE YOU MR.SCHNIEDER.
AND WE ALL LOVE iCARLY!
iCARLY IS AND WILL ALWAYS BE A HUGE PART OF OUR LIVES.
THE iCARLY EVOLUTION :
SEASON 1 SEASON 4
------------------------------------------------------>
XD!
IT'S REASONABLE!
Ad blocker interference detected!
Wikia is a free-to-use site that makes money from advertising. We have a modified experience for viewers using ad blockers

Wikia is not accessible if you've made further modifications. Remove the custom ad blocker rule(s) and the page will load as expected.