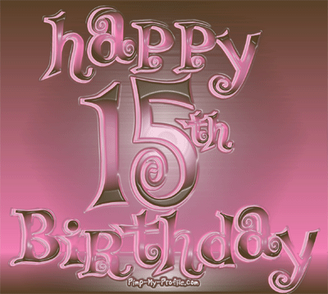 ok tomorrow my party in california at my grandma's house so i will make a video of the party so you can see it everyone can't wait to have some fun at the party. but my real brithday it may 13th it this sunday it going to be mothers day too wow i will post the video on my youtube account. i'm going to be 15 can you believe it that i'm going to be 15 years old on mother's day wow so carzy :D so stop by this blog and say happy birthday to me :D come on everyone comment :D say what your going to say on here
Ad blocker interference detected!
Wikia is a free-to-use site that makes money from advertising. We have a modified experience for viewers using ad blockers

Wikia is not accessible if you've made further modifications. Remove the custom ad blocker rule(s) and the page will load as expected.