Hello everyone!
As you all know nick isnt airing a new episode of iCarly until august...................
So, to ease the wait, i decided to do a full iCarly Marathon in july! It will start at the verry first episode all the way till the iParty with victorious crossover :o
In between there will be breaks all being around 2-3 mins. During these breaks i will either play a song, or do a little video, wich im gonna make a contest out of it, soon you will hear more :)
For the one's who want a lil sneak peak at the site where you will be able to watch the marathon, watch it below :o
So i hope you will all try to watch, and enjoy it :)
Thanks!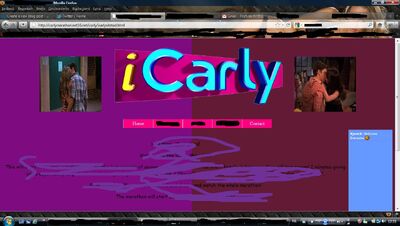 Ad blocker interference detected!
Wikia is a free-to-use site that makes money from advertising. We have a modified experience for viewers using ad blockers

Wikia is not accessible if you've made further modifications. Remove the custom ad blocker rule(s) and the page will load as expected.