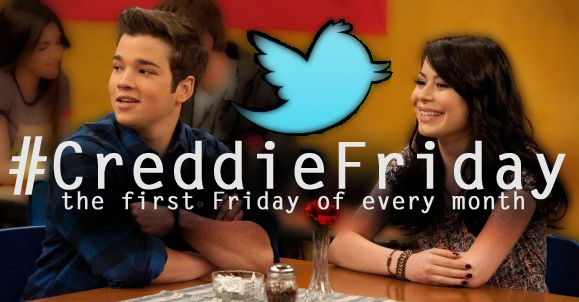 As we all know Seddie is a lot more popular on the internet than Creddie, but we as Creddie fans think that our pairing deserves to be in the spotlight once in a while. It's very hard to get Creddie trending these days especially as many Creddiers have attempted, but failed. That's why I thought we should be doing it on a specific day regularly. That's why we, the Creddiers, called CreddieFriday into the live. Every first Friday of the month (in this case May 4th) there will be a hashtag we will try to get to trending. This month it will be #CreddieFriday So if you support Creddie even in the weakest way, go to your twitter account on the 4th May and start tweeting #CreddieFriday, maybe even multiple times. Let all of your friends know about CreddieFriday and that way we'll show Dan that there is also a substantial Creddie fanbase.
Ad blocker interference detected!
Wikia is a free-to-use site that makes money from advertising. We have a modified experience for viewers using ad blockers

Wikia is not accessible if you've made further modifications. Remove the custom ad blocker rule(s) and the page will load as expected.