Comments

43
Nomination Blog: Hardcore-est Creddie Shipper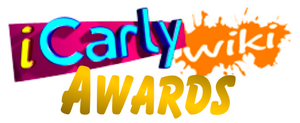 This is the nomination blog for Hardcore-est Creddie Shipper (yes, I'm aware "hardcore-est" isn't a word).
YOU CANNOT NOMINATE YOURSELF. IF YOU DO ANYWAY, IT WILL NOT COUNT.
Rules of the nomination process are here. Not having read the rules is not an excuse. The top six with the most nominations move on to the voting round.
Nominations close tomorrow at 12 AM EST.
All the other nomination blogs can be found here.
PLEASE DON'T USE THE "INSERT USERNAME" THING IN YOUR COMMENTS. If you do, they will be deleted.
---
NOMINATIONS ARE NOW CLOSED. THE VOTING ROUND HAS BEGUN.