In T-minus 30 minutes, iOMG will air on Nickelodeon. And this is where we can discuss the episode as we watch it.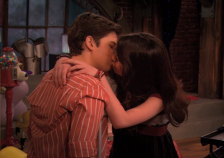 Please keep all spoiler-y comments confined to this thread in case there are some people who don't want to watch the episode yet.
~*~THIS THREAD IS STRICTLY CREDDIE. SEDDIERS HAVE THEIR OWN THREAD WHERE THEY CAN DISCUSS THE EPISODE IN THEIR WAY.~*~
If you live outside the US, you can watch via one of the live feeds posted in Mak's blog about Nickelodeon Live Streams.