My pics for the iCarly wiki that YOU can use for the rest of 2011! Hope you like it!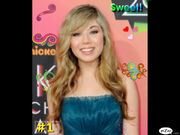 My new pic #1 is the Jennette McCurdy pic you see at the right. I edited it so it could look much cooler! Hope you like it! Many more!
Okay! Sorry it's just Jennette McCurdy! But if you're a die-hard Jennette McCurdy, I know you'll LOVE this!
Ad blocker interference detected!
Wikia is a free-to-use site that makes money from advertising. We have a modified experience for viewers using ad blockers

Wikia is not accessible if you've made further modifications. Remove the custom ad blocker rule(s) and the page will load as expected.