My pics for the iCarly wiki that YOU can use for the rest of 2011! Hope you like it!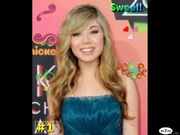 My new pic #1 is the Jennette McCurdy pic you see at the right. I edited it so it could look much cooler! Hope you like it! Many more!
Okay! Sorry it's just Jennette McCurdy! But if you're a die-hard Jennette McCurdy, I know you'll LOVE this!