Comments

8
iCarly Pic Trivia: Round 1...Can you answer these?
Time for a new photo trivia game(like iCarly Scene-IT) ! Each day I'll post 5 random pics of scenes from iCarly, and you can test your knowledge of iCarly by looking at each photo and seeing if you can guess the answers to these questions-
1. What episode is it from?-10 points
2. Which scene of the episode is it?-15 points
3. BONUS 10 POINTS-can you remember what's happening in this scene (and why they're doing that)?
4. BONUS 15 POINTS-can you include a quote from this scene?
This first round will be all easy ones-
1-
2-
3-
4-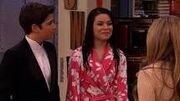 5-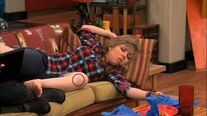 A new round of photos will be posted every day, with increasing difficulty every time of course :) See which pics you can guess the episode and scene it's from correctly (I'm keeping score), and we'll count up points at the end of the week to see who got the most right (and if anyone got bonuses for remembering key details)!
Round 1~