So guys I just want to let you all know that there will be no new iCarly episodes this month...If you go to Nick and More! twitter ( http://twitter.com/#!/nickandmore ) they have officially confirmed this.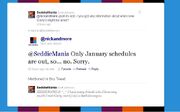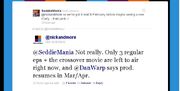 Guess we'll have to wait till February in hopes for the airing of iHire an Idiot.
Ad blocker interference detected!
Wikia is a free-to-use site that makes money from advertising. We have a modified experience for viewers using ad blockers

Wikia is not accessible if you've made further modifications. Remove the custom ad blocker rule(s) and the page will load as expected.