Info URL: http://www.fanlala.com/news/win-tickets-iparty-victorious-premiere-los-angeles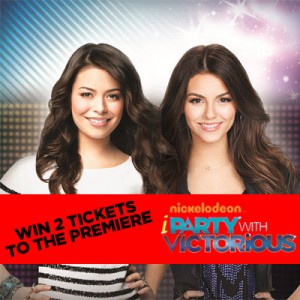 We've all been waiting for "iParty With Victorious" and it is almost here! It's a gigantic Nickelodeon party on screen and Fanlala has 2 extra tickets to the premiere on Saturday June 4, 2011 in Hollywood, California
That's right we're giving away 2 tickets to see a screening of the episode in Los Angeles with the Fanlala crew and the entire cast of iCarly and Victorious! You'll also get to check out the incredible red carpet AND go to the private after party.
To enter this amazing contest head over to
Ad blocker interference detected!
Wikia is a free-to-use site that makes money from advertising. We have a modified experience for viewers using ad blockers

Wikia is not accessible if you've made further modifications. Remove the custom ad blocker rule(s) and the page will load as expected.