Hi everyone, DryYoshi here from the Chizz Weekly.
It was kinda hard to choose a picture, but since it's the first time I just went ahead with anything decent. So this is the pic for this week: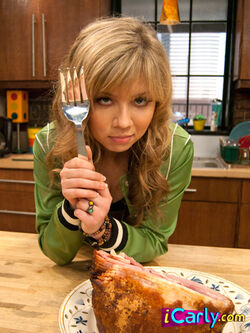 Sam with her giant fork :)
So think of a good caption and leave your interesting and creative responses in the comment section BELOW!
Ad blocker interference detected!
Wikia is a free-to-use site that makes money from advertising. We have a modified experience for viewers using ad blockers

Wikia is not accessible if you've made further modifications. Remove the custom ad blocker rule(s) and the page will load as expected.