Ad blocker interference detected!
Wikia is a free-to-use site that makes money from advertising. We have a modified experience for viewers using ad blockers

Wikia is not accessible if you've made further modifications. Remove the custom ad blocker rule(s) and the page will load as expected.
Number 11. "Why top eleven? Because I like to go one step beyond." :3 (Guess what it's from and get a cookie)
Honorable (perv) mention: (Jon might ALWAYS take this place xD)
"You think you're so slick? Taking a picture of me naked? Huh? Well jokes on you, the bubbles cover my boobs!" - Jon23812
3nd Place:
"Wait a minute...why the fudge is there a photographer in my bathroom?!" - Sparklyplatypus
2nd place:
"I can't believe im stuck here with my toe in the faucet, naked, with a date less than 30 min, and feel like a pruny naked grandma. " - Bowtie1196
1st place:
"Why is it that every time something embarrasing happens to me, it ends up on national television? "
- iKayla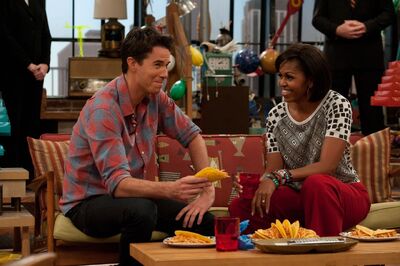 Comment about weird-face Jerry holding a spaghetti taco while sitting on the couch with Michelle Obama. NOW.