Ad blocker interference detected!
Wikia is a free-to-use site that makes money from advertising. We have a modified experience for viewers using ad blockers

Wikia is not accessible if you've made further modifications. Remove the custom ad blocker rule(s) and the page will load as expected.
WHY DO I KEEP FORGETTING THESE DARN THINGS >_<
So yeah, it has been MANY MANY weeks since the last one, so here ya go.
3nd Place:
"Nothing says Christmas like a tree that smells like junk... and yard. " - Lotstar
2nd place:
"Yes, watch my tree. Love my tree. Don't TOUCH my tree! MWAHAHAHA! " - Bori Freak
1st place:
"DOESNT THIS JUNK-TREE AND MY CREEPY EYE LOOK MAKE YOU WANNA RUN!?"
- Alica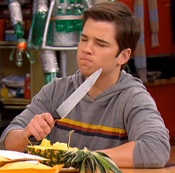 So yeah. 2012. Comment NOW. Before SOPA closes this website :P