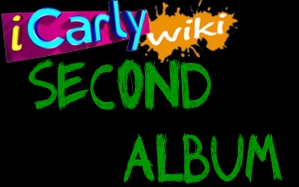 Guidelines for recording your own parody:

Basically, record your voice in something like Audicity, put the instrumental on it in that same program, and post it somewhere to download in the comments (Youtube video is fine too). Or you can send them to me on my message wall. And please for god sake make it correctly in sync. You can always make me do the syncing.
Comment what the next album should be called! (Not Wiki Labef)
Suggested album names:
Meadows of the Outcasts (Alica123)
Tunes of the Wikians Vol. 1 (Alica123)
Freaks of Nature album versions now available on Youtube.
Setlist:
If you want to sing any of the songs marked with "Undetermined", leave a comment below.
DryYoshi - PM Me Maybe [Call Me Maybe parody] (Written by EpicnezzEmily)[ Youtube ]
SpencerFanGirl123 - On Wiki Chat [Baby parody] (Written by SpencerFanGirl123)
SpencerFanGirl123 - The Chat Song [Lazy Song parody] (Written by SpencerFanGirl123)
EpicnezzEmily - What Makes Yoshi Beautiful [What Makes You Beautiful parody] (Written by One Singular Sensation) Youtube video
SpencerFanGirl123 & DryYoshi - We Are Young parody (Written by EpicnezzEmily)

SpencerFanGirl123 - Spam on Everything [Ketchup on Everything by Allisyn Ashley Arm parody] (Written by Jon23812)
Sparklyplatypus - Wiki LaBeouf [Shia LaBeouf parody] (Written by ICarvicious22)
DryYoshi - Chatmod Problems [Hot Problems parody] (Written by EpicnezzEmily) Youtube video
ICarvicious22 - A Wiki Like You [Someone Like You parody] (Written by Seddiafoeva)
ICarvicious22 - I'll Make an Admin Out of You [I'll Make a Man Out of You parody] (Written by Seddiafoeva)
ICarvicious22 - Colors of the Wiki [Colors of the Wind parody] (Written by Seddiafoeva)
One Singular Sensation - Userships [Nicki Minaj Starships parody] (Written by Seddiejathanfan)
ICarvicious22 - Amy ["Sandy" from "Grease" parody] (Written by ICarvicious22)
FreddieSeddieI'mReady - The Wiki Runs [21 Guns parody] (Written by FreddieSeddieI'mReady)
TenCents - Some User That I Used To PM [Somebody That I Used To Know parody] (Written by ICarvicious22)
Undetermined - Telephone parody (Written by ILoveSeddie1234321).
One Singular Sensation - It's Normal Here (Original song by One Singular Sensation) Youtube video
Everyday I'm Circus Afro (Submitted by Candycoateddoom)

Submissions are CLOSED. Don't submit anything anymore (except your recordings and Jess's parody). Record your songs and send them to me (by linking to Youtube in the comments and what not). Don't worry, there will def. be a third album. (most likely in November. I have great plans for that)