Hey, so I know there are quite a few MLP fans here, so I thought we can use this quiz to see who we're all most like! Bronyland » Pony Personality Test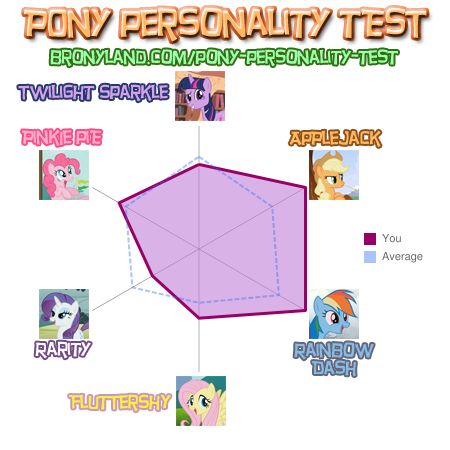 I know it looks like I'm tied between Applejack and Rainbow Dash, but I'm most like Rainbow Dash according to my results.
Comment the pony you get!