The Wiki is dying.
Chat is less active.
The Wiki is dying.
More users are leaving.
THE WIKI IS DYING, DANG IT!
There's not many users on chat. Even when there are, no one talks.
Users are leaving. Yes, the show's ending soon, but do you really have to leave NOW?
Please, it's so sad seeing how dead it's gotten here.
So please. Even if you're new, come on the chat. We'll try to be better. You might even become like family to us.
We need more livening up on this Wiki. It's been dying, and it's really saddening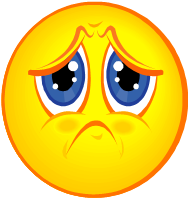 See how sad I am? :(
Ad blocker interference detected!
Wikia is a free-to-use site that makes money from advertising. We have a modified experience for viewers using ad blockers

Wikia is not accessible if you've made further modifications. Remove the custom ad blocker rule(s) and the page will load as expected.