so I think all of you guys have seen Cartoonprincess's blog "Short, Stupid, Random, Seddie Things"......
I thought her idea was great and I've noticed that lots of Creddiers do the same on Creddie page..... so why not make a blog about it too, I mean Cartoonprincess's blog has more than 370 comments!!!!!!!
I think we Creddiers can do even more... so write anything that crosses your mind about Creddie no matter what it is.....
p.s: I'm sooooooooo sorry I kinda stol your idea Cartoonprincess please don't be mad about it!!!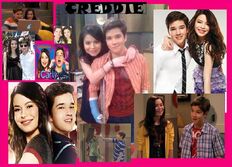 Ad blocker interference detected!
Wikia is a free-to-use site that makes money from advertising. We have a modified experience for viewers using ad blockers

Wikia is not accessible if you've made further modifications. Remove the custom ad blocker rule(s) and the page will load as expected.