I'm not going to be here for a while..... Sorry... I can't say why..... But i will miss you all.... I will be back on Dec.1st or Dec 25th. Maybe even in January... Later.... -ICarv.... LOVE YOU ALL :D And also, since i got KBed on my ICarly-cuckoo-fan-1, Imma gonna put another account called ICarly-cuckoo-chick-100. DO NOT KB IT!!!! PLEASE!!!!! Oh.... THERE HAS BEEN A MIX UP... It appears i'm going to be leaving on MONDAY.... Which means i'm going to be back on Dec. 3. or in January..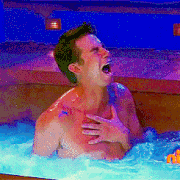 Ad blocker interference detected!
Wikia is a free-to-use site that makes money from advertising. We have a modified experience for viewers using ad blockers

Wikia is not accessible if you've made further modifications. Remove the custom ad blocker rule(s) and the page will load as expected.