Ad blocker interference detected!
Wikia is a free-to-use site that makes money from advertising. We have a modified experience for viewers using ad blockers

Wikia is not accessible if you've made further modifications. Remove the custom ad blocker rule(s) and the page will load as expected.
There's so much Drama lately x(
And I don't like it, c'mon guys dis is getting ridiculous! Let's be positive!!!! :DDD
Positivity is what keeps this wiki alive,
the friendship between each user. x)
the amazing wikians! :DD
Sooo.... too make this wiki... a little less despressing and argumentive...
Lets Spread de love. >;D
A lot of people are getting upset by each other, or fighting with each other... and it's upsetting x(.
So, leave a comment saying what you love about this wiki and everyone else can reply to you whether they agree or disagree, or just leaving a comment. and They can write what they like about that user underneath as well.
Stoppp the Drama people
and Make peace!!!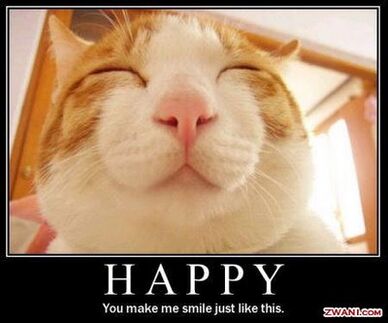 You can also leave a random smiley picture/gif xDDD