I have a serious problem here: I´d like to delete articles like Best Player or articles about Miranda and Jennette´s music because they aren´t really related to iCarly, but on the other hand, I don´t want to piss people off too much (ahhh, the troubles of leadership ... I guess everything has a bad side, right?)
I reached my goal of 100 votes.
Result: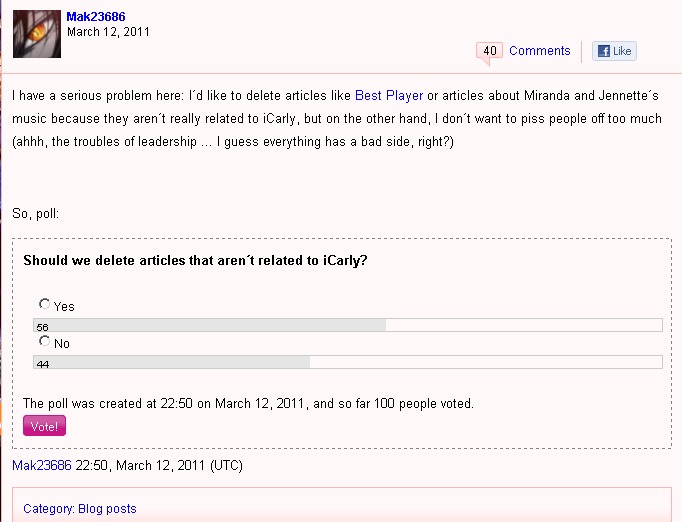 Mak23686 20:31, March 22, 2011 (UTC)
Ad blocker interference detected!
Wikia is a free-to-use site that makes money from advertising. We have a modified experience for viewers using ad blockers

Wikia is not accessible if you've made further modifications. Remove the custom ad blocker rule(s) and the page will load as expected.