What are your favorite plays/musicals?
All photos are also some of my favorite musicals
RELIGIOUS MUSICALS
There are a lot of musicals based on the Christian religion, but you don't have to be religious to like them
Joseph and the Amazing Technocolor Dream Coat -- You can ignore the religious aspect of this musical and just enjoy the play as a story. (It is based after a biblical story). The entire play is done in song, no speaking. I was in this show when I was younger, as one of the kids. I wore an ugly purple dress but that is not the point. I haven't seen this video in years until this morning, and I can still remember every ooh and ahh that I was supposed to sing. Whistle Down the Wind -- I wish I could have been in this musical. About some kids who swear they've found the reborn Jesus. Some other religious shows are Godspell (pretty good) and Jesus Christ Superstar (never seen it). The Book of Mormon is pretty good too.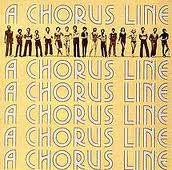 ---
Plays/Musicals I've been in
Alice in Wonderland (3 times. A parrot, Alice in the looking glass, flower.) Awkward because I got a non speaking line in my third time doing it, and both times before it I got speaking parts. Sometimes Musical, sometimes play. Depends on director.
Oliver (1 time. Orphan) Musical. My brother did this show at a different time, and got Oliver.
Wizard of Oz (3 times. Munchkin/Flying monnkey, Munchkin, Nico). Musical.
Joseph and the Amazing Technicolor Dreamcoat (1 time. child Chorus). Musical
Pinocchio (1 time. Kid.) Musical (depending on adaptation, but mine was).
Grease (1 time. Pre-show) Musical.
Annie (1 time. Orphan) Musical
Snow White and the Seven Dwarfs (1 time. Happy). Musical (one act show).
Lil Abner (1 time. Child hillbilly thing...idk). Musical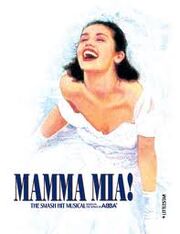 Bye Bye Birdie (1 time. Chorus). Musical
Beauty and the Beast (1 time. Cupcake/village girl). Musical.
---
shows I want to be in
Everything
---
Particular Dream roles
Eponine - Le Mis (Me and every other broadway girl out there...)
Tracy - Hairspray
Meg - Phantom of the Opera
Belle - Beauty and the Beast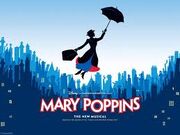 Bye Bye Birdie - THAT GIRL I CAN'T REMEMBER HER NAME THE ONE THAT GOES CRAZY OR SOMETHING GAH THIS IS GOING TO KILL MEEE
Legally Blonde the Musical - Margo
Anne Frank - Margot (the play).
---
Some (not all) favorites
42nd street
Anything Goes
Carousel
Cinderella
Damn Yankees
Hair
Hello, Dolly!
How to Succeed in Business without really trying
Into the Woods
Victor/Victoria
The Wiz
Titanic
Sweeney Todd
The Sound of Music
Oklahoma
The Lion King
The Music Man
(certainly not all. You can see other musicals on the pictures on this page, and some others were already listed in other categories up above. And others I can't remember.)
Ad blocker interference detected!
Wikia is a free-to-use site that makes money from advertising. We have a modified experience for viewers using ad blockers

Wikia is not accessible if you've made further modifications. Remove the custom ad blocker rule(s) and the page will load as expected.