Hello everyone?
You know what time it is?
IT"S TIME FOR THE ICARLY SUMMER WIKI AWARDS 2012!!!
After an exciting week of blogs and games, it's finally here!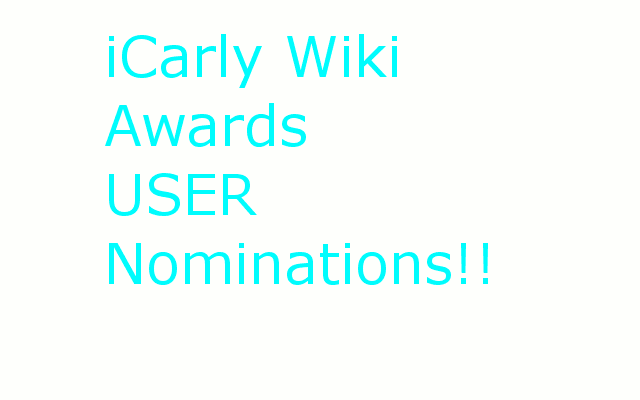 Those are just user nominations in there. You can find all the nominations including the ones in the gif here. Our committee has chosen nominees, and now it is YOUR turn to vote on June 16!
If you are not familiar with this wiki or many of it's members, you will only want to vote in the iCarly related survey, and not the user related one.