Comments

87
Two Girls, One World: New Jersey, Baby! :D
Yo yo yo. Okay, I know I said the next two would be posted by Ace, but we figured that we would have made you guys wait WAY too long for a new 2G1W, so we went ahead and got this one done. Anyway, we're in New Jersey! 
First, we went to the spa. Ahh...
After we got relaxed (kinda), we went to TenCents' house.
Once we chatted with TC, we went to do some whale watching! :D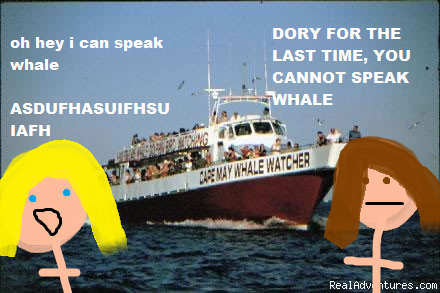 During the whale watching, we got kicked off and banned from whale watching ever again because we kept speaking "whale", so we got off and headed over to Wild West City.
THEN WE VISITED THE BOARDWALK WHERE I WE HAD LOTS OF CANDY, ICE CREAM, AND CANDY!!!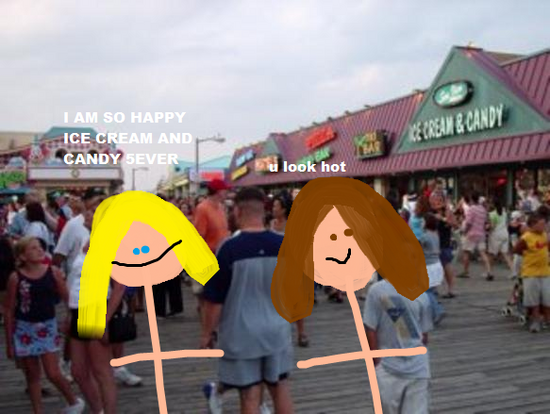 After we were full, we finally visited our last place in New Jersey; Bori Freak's house!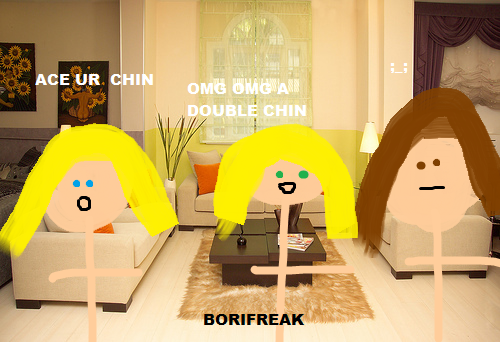 I guess that's it for New Jersey! Next we're visiting Canada!
Comment where you live below and we'll visit you on our trip! :)