Comments

113
Two Girls, One World: New York! New York! pt. 2 :D
Hey guys. It's ILove. Now before you start going "OMG, where the chiz has the new Two Girls, One World Been?!?!? I've been waiting for like ever!! :O", ever since school started back, Ace and I have been VERY busy with school and bleh. But anyway, we're back now! Here's the New York, New York! pt. 2! :D
First we visited A LOT of our Tangled fangirl buddies and watched Tangled together. It was so much fun! :)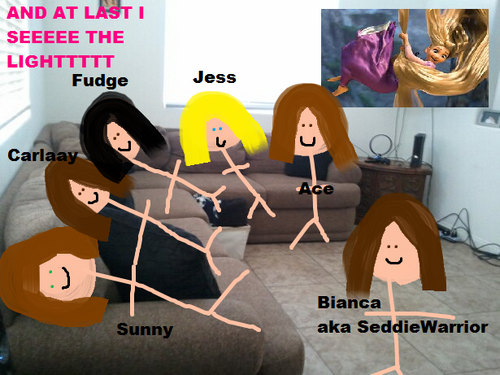 After we did that, we went to Waverly Place, and visited the Waverly Sub station! 
Hehe, we then went and visited the Empire State Building...a....heh... x)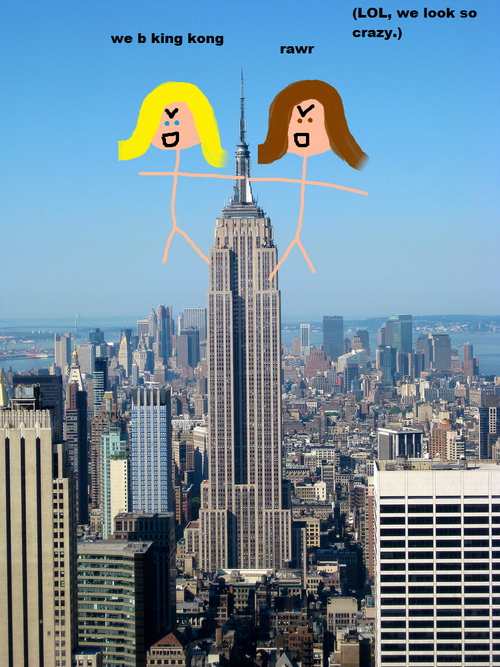 We also went and saw the movie, The Devil Inside. >:3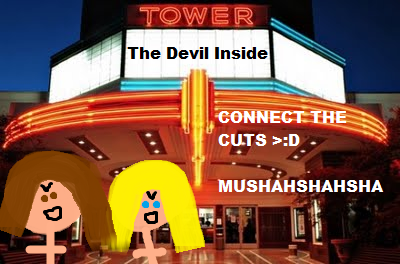 After watching the movie, we decided to visit HeyPeople145.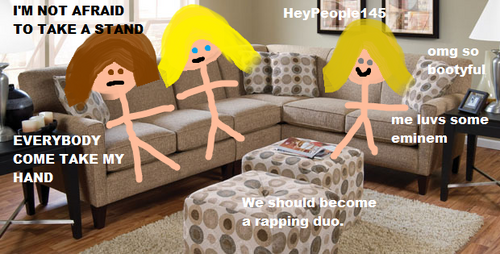 THEN, to top it off, we visited Nyancat5 and had the BEST time three stick girls wearing no clothes and are riding on Nyan Cat could have! 
Thanks for reading everyone! Stay tuned for part 3! :)
Comment where you live below and we'll visit you on our trip! :)
***ATTENTION***
The winners of our raffle are SlappyWiggins, Hjpforeverlastingx8, and Jon23812! Congrats! These users will get a special Two Girls, One World blog where we have a super funamazing visit with them!