Comments

113
Two Girls One World: New York, New York! pt. 3
Hi guys. :) Ace and I are so sorry about not updating quicker! We're just super busy with school and other chiz (*coughcough*and ace's sucky connection*coughcough*) that it's turned into a rare occasion when we have time to update. We also have some news which will be posted at the end of this issue. Enjoy! :)
So, in our final New York trip, we decided to visit CookiePsycho. lol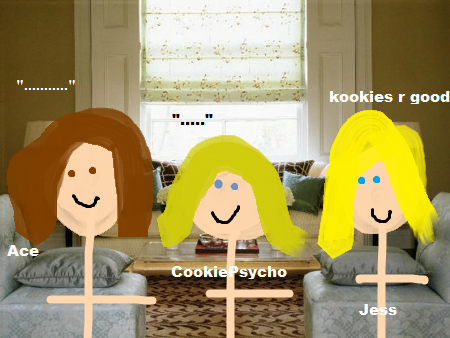 After that, we went up the clouds with Tash1 and Itzlucy. :D
Then we visited the Museum of Modern Art.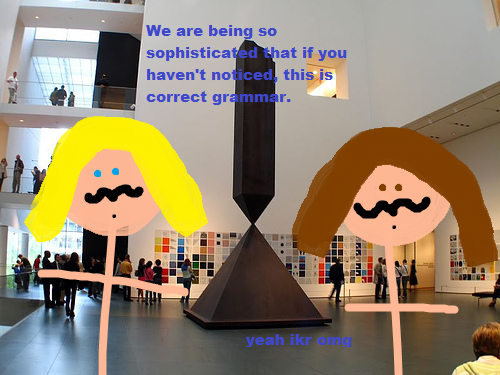 Once we were done examining all the boring art, we headed over to visit BabyCakes45 and sang!
After that, we went to  Rockefeller plaza and ice skated!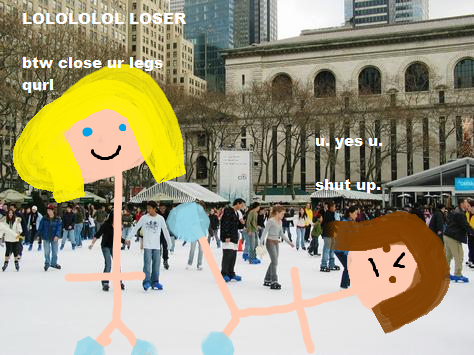 Finally, we went to Madison Square Garden.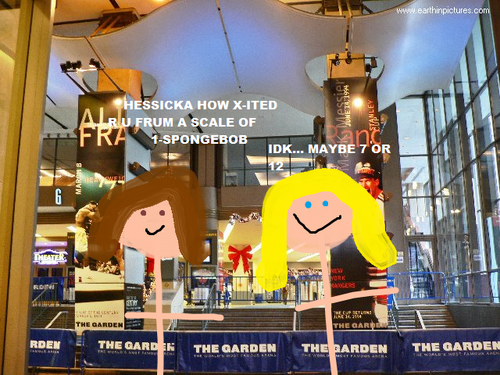 Haha, we had so much fun here in New York. :)
ATTENTION: The next two upcoming 2G1W will be posted by Ace. On March 1st, I'm taking a month break from here because of school and other things. I'm starting to fail at a lot of my schoolwork and I think I need a break since I'm on here for most of my day. I'll be back though on April 1st which will mark me officially being a member on here for a year. lol anyway, so when looking for the upcoming 2G1W's, look for them to be wrote by Ace.
Next time we're visiting God knows where!
Comment where you live before and we'll visit you on our trip! :)