Hi guys! Amy and I decided to make cartoon icons for you! All you need to do is comment:
What name you would like on your icon
Skin color
Hair color
What colored shirts/hoodie( Also, what you want them to say on them, example: ∞; 1D; Avatar; iCarly) The shirts can be a tank top, long sleeve, or a t-shirt.
Shorts or pants (what color)
Bow or no bow
Glasses or not
Font? (Curvy, idk, describe it to me, girly, bubbly LOL)
So...yeah. Basically LOL. Here's an example of mine: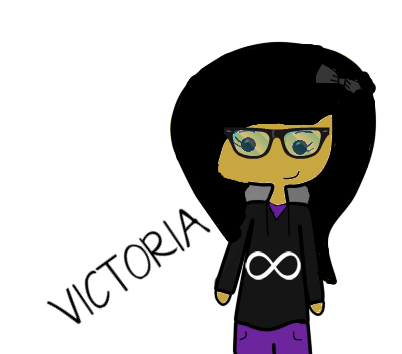 After PCC rejected my''''' marriage proposal:
Amy's:
By the way,

we do not draw them.
COMMENT BELOW
( also if you're going to use it on Tumblr, Credit her: http://imjustabeautifuldisaster-x.tumblr.com/ )