I think Sam has always been in love with Freddie, but he has always secretly ... :) When a girl acts in this way a boy (ie, beating and abusing) it is known that she has feelings for him ... :) What a beautiful story to them!! I am a Seddie but I do not say that I do not like ... creddie rather it is the opposite .... for me is that the Seddie creddie couples are fabulous and we must not put friendships so dear in a stupid comparison ... short in the end because you have to ruin a friendship between carly and sam so beautiful?? are so well together as friends! I hope they win the Seddon and if not so, "amen" I'm glad the same!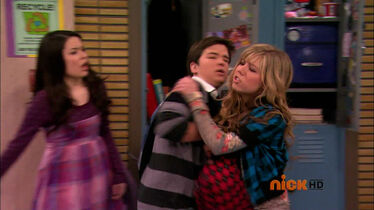 Ad blocker interference detected!
Wikia is a free-to-use site that makes money from advertising. We have a modified experience for viewers using ad blockers

Wikia is not accessible if you've made further modifications. Remove the custom ad blocker rule(s) and the page will load as expected.