WARNING: Seddie Review.
All you seddiers, including me, really want Sam and Freddie to get back together. There has been a bunch of hints that they'll get back together in iBalls. Marr and I think they will get back together in iToe Fat Cakes. Reason Why: It was totally Freddie's idea to take Sam to the FatCake Factory. And also, Did you see Freddie's face when Sam got the ticket? And remember when he said, "What do you think of that!" In kind of a flirty way... It's so obvious their going to get back together. I can just tell.
Here my thought of how they should get back together in iToe Fat Cakes. I think Freddie should ask Sam to get back together live on iCarly. I would seriously die if that happenned :O. And then when Sam says something like "yes", Freddie gives Sam the ticket.
Also, there seemed to be a picture of Sam wearing Freddie's jacket. I dont know if this is true, but I'm sure it is. If it's not, then I'm stupid.
Thank you for reading my blog, comment down below!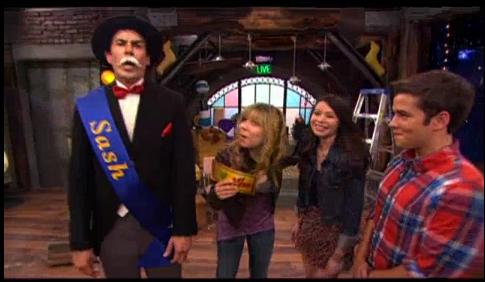 Ad blocker interference detected!
Wikia is a free-to-use site that makes money from advertising. We have a modified experience for viewers using ad blockers

Wikia is not accessible if you've made further modifications. Remove the custom ad blocker rule(s) and the page will load as expected.