I was chatting with Cleverbot one day (only it isn't so clever) and I decided to show you the convos. You may have to click on the pic to see it better. Blue: Cleverbot, Normal: Me.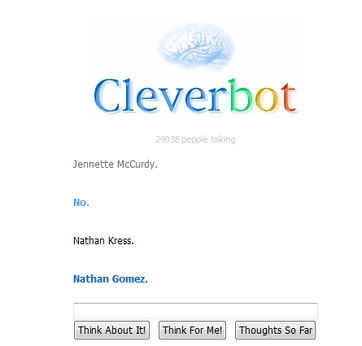 >
l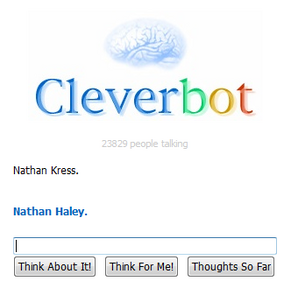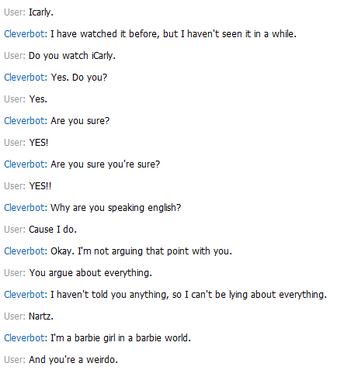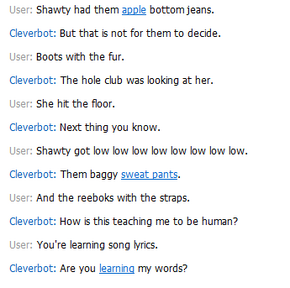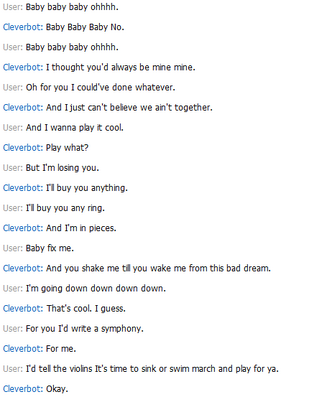 l
l
l
l
l
Apparently, Cleverbot can't process Nathan Kress --->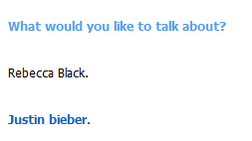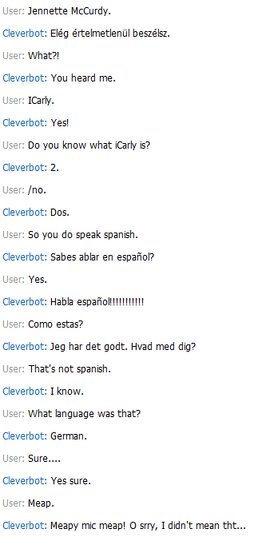 So, do you agree that these are weird? Comment! And read my fics on Fanfiction (I'm Seddie10124) and my poems on FictionPress (SeddiePurple).