Ad blocker interference detected!
Wikia is a free-to-use site that makes money from advertising. We have a modified experience for viewers using ad blockers

Wikia is not accessible if you've made further modifications. Remove the custom ad blocker rule(s) and the page will load as expected.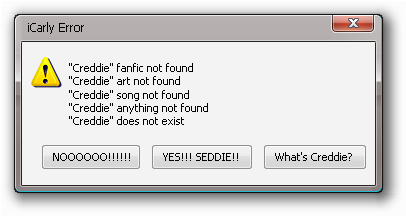 Simply tell me your username, and I will rate it ( 1 to 12 ) Really Good = 12
I will not insult, put anyone down or be a bully, I will be nice! I PROMISE!!! Girl Scouts Honor! (well ex-girl scout, I was a Junior GS for about three years.....)
I will try to get back to you, I am WAY too busy on another Wikia and I am mostly occupied on DA, So, check back to see if I rated yours! PLUS! I also sneak on this when Im on Accounting or Computer Essensials!
(Please, no one else but me rates usernames, plase just me, if you rate someone's username and I find out.... your gonna have a real live SAM!!!! It will Be BAD!!!
Naw, I'll be good. OR WILL I!?!?! No, Im really nice. WHAT IF IM LYING!?!?!! No, no, no-no all true BUT NOT THE FIRST LINE, Alright, I'll stop! :D Please Type username here (No Siggy's please!)