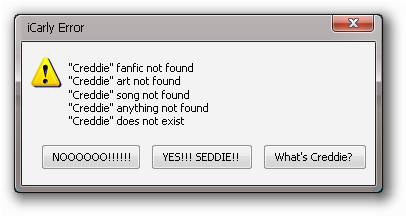 Simply tell me your username, and I will rate it ( 1 to 12 ) Really Good = 12
I will not insult, put anyone down or be a bully, I will be nice! I PROMISE!!! Girl Scouts Honor! (well ex-girl scout, I was a Junior GS for about three years.....)
I will try to get back to you, I am WAY too busy on another Wikia and I am mostly occupied on DA, So, check back to see if I rated yours! PLUS! I also sneak on this when Im on Accounting or Computer Essensials!
(Please, no one else but me rates usernames, plase just me, if you rate someone's username and I find out.... your gonna have a real live SAM!!!! It will Be BAD!!!
Naw, I'll be good. OR WILL I!?!?! No, Im really nice. WHAT IF IM LYING!?!?!! No, no, no-no all true BUT NOT THE FIRST LINE, Alright, I'll stop! :D Please Type username here (No Siggy's please!)
Ad blocker interference detected!
Wikia is a free-to-use site that makes money from advertising. We have a modified experience for viewers using ad blockers

Wikia is not accessible if you've made further modifications. Remove the custom ad blocker rule(s) and the page will load as expected.