I've noticed that some people write birthday blogs for others while some people only get a reply to a comment that they wrote about their birthday. I feel like everyone deserves a birthday blog with huge GIF spams and birthday messages. So I have decided that if no one else writes someone a birthday blog, I will do it. So if you want me to write a blog for you on your birthday, just tell me your birthday in the comments below. (*Hinthint* my birthday is March 6th). Even if you've already had you're birthday, there's still next year.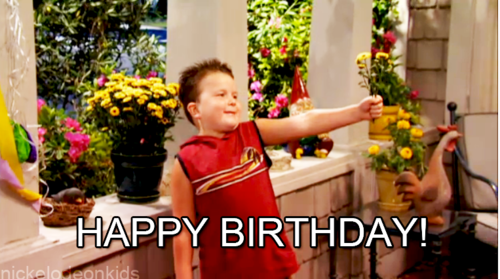 Ad blocker interference detected!
Wikia is a free-to-use site that makes money from advertising. We have a modified experience for viewers using ad blockers

Wikia is not accessible if you've made further modifications. Remove the custom ad blocker rule(s) and the page will load as expected.