Well, two episodes in the four-part arc and part 3 is on tonight. Get ready for the next chapter in the continous saga of Seddie....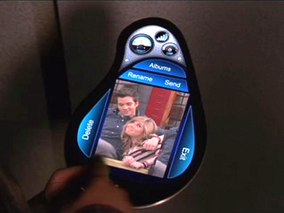 ...iCan't Take It!
Wear Purple Clothes. Get out the Fried Chicken and Meatballs. And watch iCan't Take It tonight. This is going to be an awesome episode. I don't know what the episode is about, but iCan't Take it waiting for iCan't Take It.
My review will be posted tonight with the last four of the Seddie Hints!
This will be awesome!!!!!!!!!!!!!!!!!!!!!!!!!!!!!!!!!!!!!!!!!1111111111!!!!!!!!!!!!!!!!!!!!!!!!!!!!11111111111111111111!!!!!!!!!!!!!!!!!!!!!111111
iUPDATE: While excited for this episode, I noticed a couple of things:
1.) This was going to be called "iBreak Up."
2.) When hearing that Spencer will yell, "What?!" and his pants will fall down again like in iGot a Hot Room, it got me thinking that was his reaction if Sam and Freddie broke up.
Ad blocker interference detected!
Wikia is a free-to-use site that makes money from advertising. We have a modified experience for viewers using ad blockers

Wikia is not accessible if you've made further modifications. Remove the custom ad blocker rule(s) and the page will load as expected.