iOMG was awesome...

iLost my Mind was Spectacluar...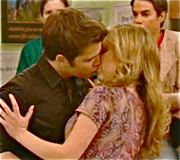 But right after iLost my Mind, there is a promo for a new iCarly episode, which will lead to a new one and another one after that. But there will be a...
...coming this September!
Not much is known about this episode, but it is known that Sam & Freddie will be dating in this episode.
And the good thing about it is that it's coming soon, not like when iOMG ended and iLmM came out four months later, but 3 days later to iCarly.
Get ready for iDate Sam & Freddie!
iUPDATE: The Review is here! Click here to read it.