Well, The episodes:
iLost my Mind
iDate Sam & Freddie
iCan't Take It
are done. Now, that just leaves us to...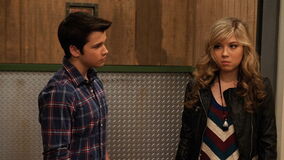 ...the last episode in the 4-part arc.
In September 24, 2011, the new episode of iCarly will air!
Get Ready for the most epic words in your life!
iLove You!