Well, The episodes:
iLost my Mind
iDate Sam & Freddie
iCan't Take It
are done. Now, that just leaves us to...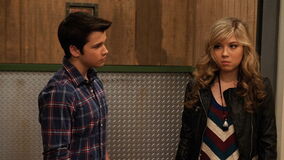 ...the last episode in the 4-part arc.
In September 24, 2011, the new episode of iCarly will air!
Get Ready for the most epic words in your life!
iLove You!
Ad blocker interference detected!
Wikia is a free-to-use site that makes money from advertising. We have a modified experience for viewers using ad blockers

Wikia is not accessible if you've made further modifications. Remove the custom ad blocker rule(s) and the page will load as expected.